So we've reached the middle of the year and according to Goodreads I've read over 100 books already, including novellas putting me right on track for my goal of 125 books being read in 2016.
Of these 100 books, I've decided to give myself the painstaking task of picking my top ten, no series or joint numbers, just the ten books that I've enjoyed the most this year. I'm going to focus on new to me more than new in general but that may not be the case, let's find out!
(Purchase link on book title, Goodreads /Author Website on Author Name)
10)
SUGAR DADDY BY SAWYER BENNETT - 4 stars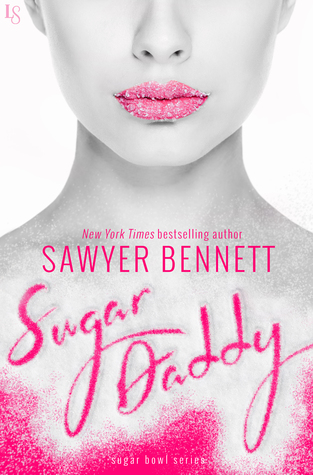 For me, the best thing about this book was how deeply I was able to connect to and sympathise with the main character. Sela has been through a lot and even so she's managed to pick herself up and continue her life successfully. Unfortunately fate intervenes and she catches a tattoo from a night she'd never
forget; through this Sela decides to go undercover in the Sugar Baby business in order to reach the man she hates. Along the way Sela finds herself trusting and having feelings for the man that is her Sugar Daddy, when she finally opens herself up to him, he betrays her in the worst way possible.
9) SETTLING THE SCORE BY R.S. GREY - 4 stars
I thought this was a really fun quick read that's been released at a wonderful time. I've made it my mission to read every R.S Grey book and I'm very glad she has yet to disappoint. This book actually has characters from a previous book (which I love!) and so it allows for a quicker introduction to the current characters. The story was quite funny in addition to introducing characters that I loved and can only hope are also going to present in the subsequent books. I would say the plot was definitely a bit more adventurous than it needed to be, especially as I believe it was obvious to readers that a certain thing could never happen. However, I believe this was a strong start to a new series.
8) KULTI BY MARIANA ZAPATA - 5 stars
I loved this book so much I've already reviewed it here!
So just a quick recap:
I loved the character of Sal, how hardworking she was, how much she stood up for the people she loved and the things she believed in.

I thought having Sal have a huge crush on Kulti when she was younger was a fun touch that just added an extra element to the book

The character of Kulti evolves over the course of the book and as a reader it's honestly a delight to experience

Lastly, I absolutely loved Sal's family and their love for football!
7) SCARLESS AND SACRED BY BETHANY KRIS - 5 stars
A lot of book series have books that define just how dangerous the series is willing to go and for me this was the book that really pushed the boundaries.
Scarless and Sacred introduced us to the Chicago War at its worst stage and with players directly involved with the pandemonium.
Theo is probably my favourite Chicago War man after this book as I honestly just connected with his character so much, like characters from previous books he's a bit mysterious so the best way to know anything about how he works is to actually read what he has to say.
Evelina is probably one of the sweetest female haracters in the series along with Lily so it's great to see her both happy and knowing she's found a perfect match.
Previously reviewed here.
6) A PERFECT TEN BY LINDA KAGE - 5 stars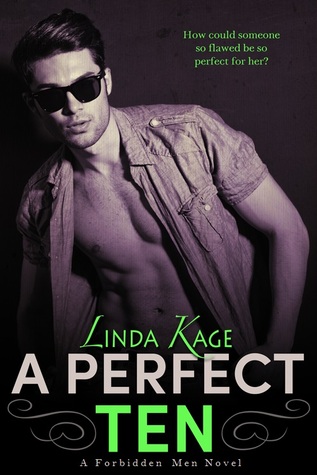 Naming your book after what most people would rate it might seem a bit presumptuous but it's no mistake in this case.
Oren "Ten" Tenning has always come across as a man whore and now he's firmly set his sights on Caroline.
Caroline is the younger sister of Ten's best friend Noel who has recently moved in with Noel after an unfortunate situation. Ten was present when this all occurred and so he and Caroline already have that "connection" as well as moments in previous books (not seen by Noel thankfully!)
The ending of this book was so tense I thought I was going to have a to a restorative nap to get back to normal levels again, thankfully it didn't get that far.
Caroline is a wonderful character, Ten is a wonderful character and together they make A Perfect Ten.
5) THE AVERY SHAW EXPERIMENT BY KELLY ORAM - 5 stars
Honestly one of my favourite books of all time now, a previous review for this amazing book can be found here.
Every once in a while there's a discourse on the purpose of YA and whether it's a "worthy" book genre. Books like this prove that YA is not only amazing for the target demographic, but across so many demographics. My Netgalley profile says I'll probaably be reading YA until I'm 50 and if they continue to be as amazing as this book, I'm ver
y excited as to where that could take me.
The Avery Shaw Experiment follows Avery as she tries to find a scientific cure for her broken heart, thankfully she has an amazing partner to help with her hypothesis ;).
4) PRICELESS BY LINDA KAGE - 5 stars
Linda Kage really knows how to name these books!
My review of Priceless can be found here.
Top 3 points:
One of the main characters has Cerebral Palsy and I think her story line is treated with the care and respect necessary (the character has been around since the first book so we already love her)

Best friends to lovers is always a difficult trope because all they had to do was tell the other person but I found the situation pretty funny in this instance

This book initially covers events from previous books but it never feels tedious.
3) BREATHLESS AND BLOODSTAINED BY BETHANY KRIS - 5 stars
If Scarless and Sacred pushed the boundaries, Breathless and Bloodstained got rid of them. I've found it's quite rare for a series to finish exactly how you want it but this series honestly blew me away.
Tommas and Abriella are probably the worst kept secret in all of TCW series but this book makes everyone's stupidity and big mouths more than worth the wait.
A series that has an equal balance between the romance and the crime aspects, I honestly could not recommend it enough!
My full review for this can be found here.
2) PAPER PRINCESS BY ERIN WATT - 5 stars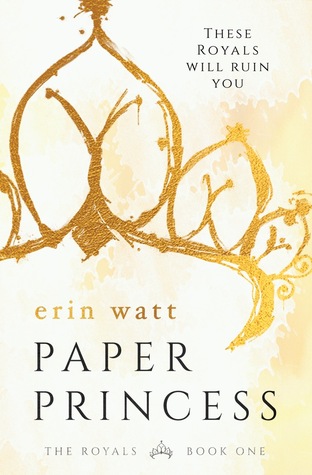 Paper Princess was one of those books where I genuinely didn't know what to expect but I'd liked (and loved!) the previous books that I'd read from both authors enough to give it a go.
This book is like Dynasty on crack for younger people on paper. It has all the money and drama and intrigue and it honestly just blew my mind. All of the characters were so well defined and had the chance to evolve over the course of the book. We got to see the backgrounds of so many characters without it ever feeling like the authors were rushing or just trying to get all the information they'd decided on out at once.
A warning immediately put out by the authors is that this and the next book end on cliffhangers, and oh my what a cliffhanger it was.
I honestly can't think of anything to have brought the current situation to light and I'm so excited for the next book to also ruin my life. This book/series seems to be perfect example of how to tell a complete story and effectively set up the next story without compromising your characters' values.
1) SOME KIND OF PERFECT BY KRISTA AND BECCA RITCHIE - 5 stars
You guys, this book was EVERYTHING to me. E V E R Y T H I N G.
Saying goodbye to everyone didn't hurt as much as I thought it would however having to remind my self that they're all a good 10-15 years older than they were when we first met them was quite the mind spin.
This book meant so much to me that even now the review for it is underway because there's so much I want to discuss/mention that for some topics I still don't even know where to begin.
For some people that are thinking of starting the series now, whilst 10 books might seem a bit daunting it is more than worth it. These characters will worm their ways into your heart and leave you feeling like ten books and ten years plus just isn't enough.
So there we have it, any thoughts? Are any of our top ten books the same?