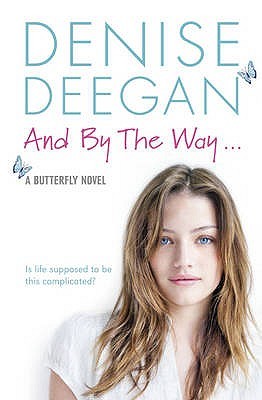 At Strandbrook College, we are Kids Of. Kids of diplomats, media stars, musicians, artists, actors, oh, and wealthy people who aspire to all of that. I'm the kid of a rock star. Means nothing to me.
When Mum died, six months ago, I didn't just lose her, I lost my dad - to work. The only thing he does now is annoy me. He hires people like 'The Stylist' who wears bullets in her belt and makes him look like a hobo. Seriously.
But 'The Rockstar' isn't the only person who drives me mad. There's David McFadden, a guy in my class who could have helped but didn't. Now, it's too late. I don't want his help. Because I'm not going to trust anyone, love anyone, rely on anyone. That way I'll never be hurt again.
If only I could solve the problem of Rachel, my best friend, who won't let me pull back just like that. Even David McFadden won't stay out of my face. But I'm not going to fall for his blue eyes, his windswept hair or the plaited leather on h
is wrist.
And when he says he wants to help, I'm sure as hell not going to listen....
Goodreads
Amazon
Twitter
I first read this book in 2011 and it instantly became a favourite of mine. And By The Way introduces us to Alex who lost her mum six months ago, as can be expected she is changed forever and her friends aren't sure of how to deal with it. Alex continues to push everyone away and this is made worse by the fact that her dad is a rockstar and therefore accessible to everyone but her.
Over the course of the story we learn more about Alex and her friends, their general life and most importantly about Alex and and her father.
Alex is honestly the ultimate ice queen when we meet her, it's honestly a little terrifying but it just makes the journey that we take with Alex that much sweeter.
This book and following series is in my top recommended books of all time because I honestly think it's a story that needs and deserves to be read.
I don't want to include any spoilers so this will be short and sweet.
An extra bonus is that Denise Deegan is absolutely lovely and will talk to anyone about her books if you'd like to tweet her after you've read it! (link above)
Recommend to: honestly everyone, it can be read anywhere at any time
Rating: 5 stars
I cannot recommend this series enough, if you like this I guarantee you will love Sarah's story and Rachel's story.