The following books may make you cry, you have been warned. All links are to goodreads.com and there are links to multiple websites to buy them from there.
In no particular order:
1)
Junk (Smack in the U.S) by Melvin Burgess
I read this book for the first time when I was 14 and I still vividly remember the exact feelings I had over the course of the book. This book follows Gemma and Tar after they run away from home and after becoming a part of the homeless "scene" we see them spiral into a heroin addiction. I remember when reading the beginning being angry at one of the characters as they are irresponsible and drag themselves and another person down the rabbit hole and it was honestly just so sad to read. I would recommend this absolutely everyone but definitely with an age warning, parents know their kids best so it's up to you.
2) The Addicted Series by Krista and Becca Ritchie
Now I've made no attempts to hide my love of this series but I will absolutely repeat what makes this series resonate so deeply in my heart. The first book focuses on a sex addict and an alcoholic (I promise there are books here not about addiction). This series highlights serious issues and makes it a lot easier to be sympathetic about them whereas with the previous book I expressed anger at the path the characters have gone down, in this series I am able to see the growth of well written characters. We are introduced to characters with the biggest hearts who just happen to have addiction issues. We are introduced to characters that are willing to sacrifice everything for family and to watch those relationships evolve and grow across the series honestly feels like a blessing. (P.S I've never gone through a book without crying and I don't cry)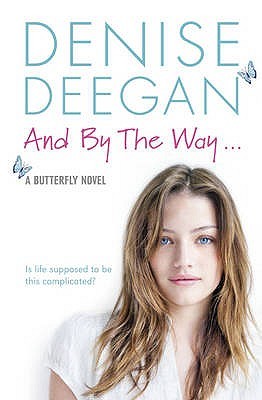 3) And By The Way by Denise Deegan (The Butterfly Novels)
I read this book during the first time I lived alone and it was honestly exactly what I needed a character that felt as lost as I did even though, thankfully for me, our reasons were different. Reading Alex open herself up again after heartache was a great experience and to be able to continue to follow her journey whilst getting a look at the people around her means this series has a special place in my heart.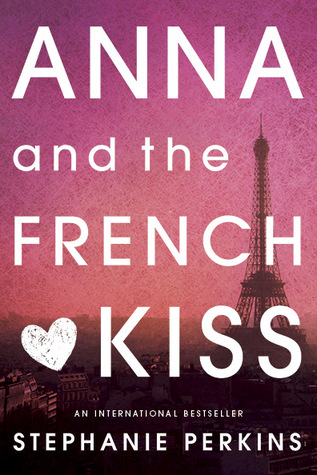 4) Anna and The French Kiss by Stephanie Perkins
This book isn't heart wrenching like the others, it's just fun. I think books that can make you feel genuine happiness are just as important as books with a
message. This is one of my favourite contemporary novels and for that it deserves a space on this spot. Anna is a delight to share a head space with. This book has the unique selling point of being set in France so it's a different environment than your average YA book, another fun part of this story is the main character has a real passion for something and that's fun to read about.
5) The Recruit by Robert Muchamore (CHERUB Series)
Okay so, this is a series that I try and read again at least once a year purely because it's still that good every time. The Recruit introduces us to James
Choke; he's a spoilt brat and slightly chubby. This book takes us through the journey of spoilt James Choke right through to the beginnings of successful CHERUB agent James Adams. Throughout the series you get to watch James grow up into a wonderfully mature man and it's honestly just such a beautiful transformation, for you as a reader to see a character's weak points and then to watch the character acknowledge them and adjust them in their path to be their best person. It definitely does not hurt that James is a diehard Arsenal fan ;)
Other characters to look out for are Lauren Adams, Kerry Chang and Kyle Newman. I think this is a set of books that can genuinely be read by any age group, partly because James ages anyway, but also because at no point does it come across as written "for" children which can be a problem sometimes as the writer is liable to dumb down the book too much.
6) Pride and Prejudice by Jane Austen
This is one of the few books where I saw an adaptation before having read the book. My mum is a fan of the BBC P&P and so when it came on when I was 7, I watched it with her and accidentally fell in love. I didn't read the book until 7 years later and I didn't appreciate just how much of a dick Darcy was (in the beginning) until another two years. This book is one of my favourites simply because it has stood the test of time. It's most recent faithful adaptation to the screen was 2005, and one of the more recent adaptations is in the form of a YouTube series that finished two years ago, 200 years after the book was first released. It is honestly a book that I would recommend to any of my friends and the fact that it has managed to stand the test of time is so inspiring.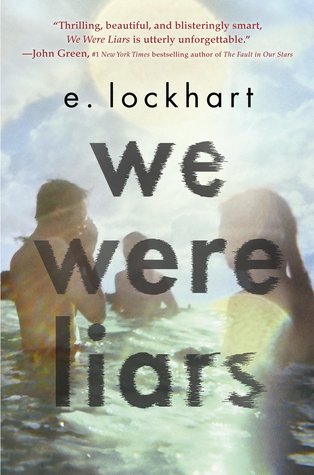 7) We Were Liars by E. Lockhart
I've read a few books by E. Lockhart, Ruby Oliver honestly felt like my best friend when I was younger so I mean no disrespect when I say I don't know what I was expecting from this book, but it was not this. Never in my life would I have been able to guess the plot but for the plot to then also be that painful and authentic has forever cemented this book in my mind and heart. I was genuinely in a different head space for a good 24 hours after I read this book. I'd be trying to go about my day and I'd end up thinking about what happened, how to process it and honestly, what it meant for YA from now on. I've never read a book like it and I don't think I will again.
8) Noughts and Crosses by Malorie Blackman
This is a really good book about racism to read. In this series the Crosses are in charge whilst the Noughts are inferior and do a lot of manual labour jobs and are hired as nannies. The thing that makes this series even better is that Crosses are actually black, so it's a different perspective on racism than we're used to but it's so easy to see the parallels even to today's society of how an established system can be detrimental to progress for a very very long time. Noughts and Crosses focuses on the story of Sephy, a Cross, and Calum a Nought. It is definitely a book you should read when you're twelve. It is definitely not a book you should read when you're twelve. I think the ending haunted me for longer than I would like to admit but I will always be glad that I have read this book.
9) The Godfather by Mario Puzo
Okay, so I lied earlier, I've also seen this film adaptation before reading the book but can I say the book was worth the wait? A film adaptation can do absolutely everything and still be a lesser adaptation of the book. The Godfather had two movies span the timeline of this book and somehow, even with acting greats like Marlon Brando and Al Pacino, for me the book is still better. The book makes things that hurt in the movies hurt in a different way in the book. Another reason that this book is important to me is that my brother, the very definition of a reluctant reader, has read it and loved it. This book not only served as a talking point but is proof that everyone is a reader once they find a topic they love and for that, this book showcases the best of what a book can be.
10) Bridesmaids by Jane Costello
This is the ultimate Chick Lit book. It's full of lovely girl-y moments, it's a quick read and most importantly, it doesn't feel like you're reading a book. For me, it was so easy to feel like I was actually a part of the group, especially as I laughed out loud too many times to count! My worst moment was reading this on the train and honestly nearly dying because I couldn't laugh out loud but it was just so funny, I'm sure that if the people around me weren't so certain I hadn't eaten anything they would have attempted the Heimlich.