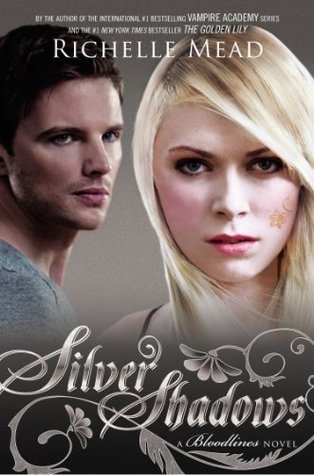 Amazon
Goodreads
Twitter
Sydney Sage is an Alchemist, one of a group of humans who dabble in magic and serve to bridge the worlds of humans and vampires. They protect vampire secrets - and human lives.
In The Fiery Heart, Sydney risked everything to follow her gut, walking a dangerous line to keep her feelings hidden from the Alchemists.
Now, in the aftermath of an event that ripped their world apart, Sydney and Adrian struggle to pick up the pieces and find their way back to each other. But first, they have to survive.
For Sydney, trapped and surrounded by adversaries, life becomes a daily struggle to hold on to her identity and the memories of those she loves. Meanwhile, Adrian clings to hope in the face of those who tell him Sydney is a lost cause, but the battle proves daunting as old demons and new temptations begin to seize hold of him...
Their worst fears now a chilling reality; Sydney and Adrian face their darkest hour.

Non Spoiler Review ahead!
This book was wild from start to finish tbh. I managed to get a copy a bit earlier and when I finished it I started laughing hysterically and whenever I remember one specific thing, I start again. It's just so shocking that I genuinely don't even know how/when I'm going to be able to process it.
This was a highly enjoyable book, but I think due to the events of TFH, just interacting with the characters again was a worthwhile experience.
Whilst there will be no Silver Shadows spoilers, there will be TFH ones for obvious reasons.
I liked Sydney's growth, she's so strong and I don't think even she knows just how strong she is. Sydney Sage has a very strong moral centre, so when she believes in something she knows that it is right and she will believe in it wholeheartedly.
I think Adrian was all over the place in this book. He took so many steps backwards from the few steps of progress he'd made since Last Sacrifice (I find him extremely irritating in that book) and I think he needs to be more inspired by Sydney's strength (and Rose and Lissa's!) and just be better. In Last Sacrifice, Rose points out that Adrian is always victimizing himself and sadly this book doesn't play out any differently.
After reading this book, I think Richelle Mead has a personal vendetta against Eddie Castile and I will fight her to protect him at all costs. Also, she's very good at the torture, so maybe I won't fight her, we'll see on the day.
The new characters introduced in this book were actually very good and it's nice to see Sydney in these situations because she lives a very isolated life, even when she was in Palm Springs.

I think that Silver Shadows is really a turning point in the entire VA/BL world and it leaves me with the impression that The Ruby Circle is not the last we shall be seeing of the Moroi. With no offence to Richelle Mead, there's no book long enough to address all the issues that have occurred in just the last two books alone.
Recommend to: fans of VA/BL primarily, at this point in the series some people could see it as too big a commitment